Regular price
$20.00 USD
Sale price
$16.00 USD
Unit price
per
Sale
Sold out
Cleanse, soothe, moisturize with with Real Barrier Cream Cleansing Foam. This is the perfect cream cleansing foam for dry and sensitive skin containing Panthenol, Allantoin and Madecassoside. Contains NO Parabens, Mineral Oil or artificial fragrance. The Real Barrier Cream Cleansing Foam cleanses and moisturizes with natural ingredients including Sunflower Seed Oil, Broccoli Sprout Extract, Wheat Sprout Extract and Bergamot Fruit Oil. It calms and soothes the skin with an Aroma Complex of Lavender Oil, Lemon Peel Oil and Vetiver Root Oil.
Highly-enriched cream cleanser realized by bubble cream technology
MLE ® Skin Barrier Formula containing the patented ceramide complex, when combined with the bubble cream technology, helps minimize the moisture loss from washing your face and provides a hydrating feeling by creating a layer that protects moisture on the skin, as if you applied a cream after wash.

Free of sulfate-based elements! Low-irritating and slight acid cleanser
Cleansing elements from natural sweet almond oil gently cleanse the skin, and the gentle and fine bubbles that seem like whipped cream work to perfectly remove makeup residue and the waste inside the skin, while protecting the skin barrier.

Purifying weary skin that has been irritated by external environments that are aggressive to the skin
Triticum Vulgare (Wheat) Sprout extract and Spirulina ingredients soothe weary skin irritated by external stimuli such as fine dust.

Soothing and Protection by 3-Calming Complex
3-Calming Complex containing panthenol, madecassoside, and allantoin immediately soothes and protects irritated skin!
Tight texture full of elasticity forms a real skin barrier protecting membrane
It contains Idealift, a skin firmness-boosting compound, which firms up sagging skin. It penetrates deep inside skin, thereby moisturizing and smoothening it without leaving a sticky or greasy feel.


The MLE® skin barrier formula recreates the Maltese cross structure found inside healthy skin
Patented ceramide complex is applied and the MLE® skin barrier formula, which recreates skin compounds and structure that is the most similar to real skin, strengthens weakened skin barrier and keeps skin moist from deep inside, creating a 72-hour moisturizing effect.


Three-calming Complex soothes and protects skin
The complex blend of panthenol, madecassoside, and allantoin effectively soothes sensitive skin.
Completed clinical trial test that has proven its skin-barrier reinforcing effect. Completed clinical trial test that has proven its 72-hour moisturizing effect

Completed test that has proven it does not irritate skin. Free of 10 additives that are harmful to skin

Proven 72-hour moisturizing and skin barrier improvement

ATOPALM Real Barrier Cream Cleansing Foam is designed to cleanse skin with moisturizing elements, minimizing moisture loss and protecting the skin barrier. It allows mild yet non-irritating cleansing for sensitive skin.
Cleansing elements from natural oil, not sulfate-based components, are used, providing ample moisture during and after the cleansing phase, just like you already applied a cream to your face.
If you have sensitive skin, check the following items first when selecting your cleanser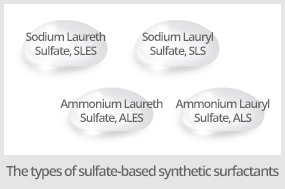 First, make sure that it does not contain any sulfate-based elements!

Surfactants are chemical substances that help blend water and oil, used mostly in the products for cleansing. Sulfate-based surfactants are petrochemical-based synthetic surfactants that are easily absorbed into our body through the skin, possibly contributing to allergies, hair loss, and, if accumulated in the human body, genetic modification. It has been proven that frequent use of sulfate-based surfactants might lead to cancer or other chronic diseases, so it is best to refrain from use to ensure your safety.
Second, check if it is a low-irritating, slightly acidic cleanser!

The cornified layer of our skin can best protect against foreign substances when it is in a 'slightly acidic' state. As sensitive skin often has a problem in its acid layer function, it is recommended to use a cleansing product featuring slight acidity, which helps maintain the proper pH level for healthy skin.
What is a skin barrier?
Skin barrier consists of dead skin cells and lipids in between cells. Located at the outermost layer of skin, it "protects the skin surface."

What happens when the skin barrier falls apart?
When the skin barrier weakens, moisture inside skin evaporates, causing skin to dry out.. As a result, harmful compounds from the exterior easily penetrate inside skin, possibly causing troubles.

Sensitive skin with a weakened skin barrier
MLE® REAL BARRIER Formula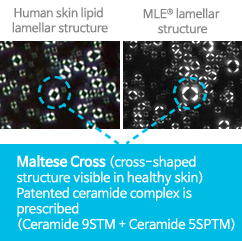 Uses internationally patented MLE® technology
Recreates the same compounds and structure of real skin, thereby reinforcing the weakened skin barrier.


"Maltese cross" structure is clearly visible when observed with a polarizing microscope.
Creates a real skin barrier!

Confirm with your own eyes with it is a REAL skin barrier!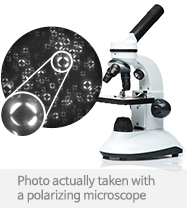 Maltese cross structure must exist to confirm that it is a real skin barrier!
Confirm with your own eyes-clearly visible Maltese cross structure appears after using the MLE ® skin barrier formula.

Atopalm Real Barrier uses Multi Lamellar Emulsion (MLE ®) technology, which reinforces the skin barrier that you can confirm and observe with your own eyes.

A Maltese cross structure can be seen through a polarizing microscope in Atopalm Real Barrier Cream. The crosses reinforce the weakened skin barrier function.

Three-Calming Complex: Complex compound that soothes the skin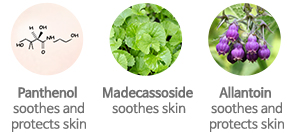 As a highly enriched real-barrier soothing complex that contains panthenol, allantoin, and madecassoside, it instantly soothes skin turned sensitive because of external stimuli. Also, it protects skin from becoming more sensitive.

Instantly soothes and protects skin, which can easily become sensitive due to the harmful external environment
Size:
120g 


INGREDIENTS:
WATER, POTASSIUM COCOYL GLYCINATE, DISODIUM COCOAMPHODIACETATE, POTASSIUM COCOATE, DISODIUM COCOYL GLUTAMATE, HELIANTHUS ANNUUS (SUNFLOWER) SEED OIL, SODIUM SWEETALMONDAMPHOACETATE, CARBOMER, MYRISTOYL/PALMITOYL OXOSTEARAMIDE/ARACHAMIDE MEA, DIHYDROXYISOPROPYL PALMOYLPALMAMIDE, BRASSICA OLERACEA ITALICA (BROCCOLI) SPROUT EXTRACT, CENTELLA ASIATICA EXTRACT, MADECASSOSIDE, PANTHENOL, TRITICUM VULGARE (WHEAT) SPROUT EXTRACT, SPIRULINA PLATENSIS EXTRACT, ALLANTOIN, TOCOPHERYL ACETATE, CITRUS AURANTIUM BERGAMIA (BERGAMOT) FRUIT OIL, CANANGA ODORATA FLOWER OIL, CEDRUS ATLANTICA BARK OIL, PELARGONIUM GRAVEOLENS FLOWER OIL, LAVANDULA ANGUSTIFOLIA (LAVENDER) OIL, CITRUS LIMON (LEMON) PEEL OIL, VETIVERIA ZIZANOIDES ROOT OIL, DISODIUM EDTA, 1,2-HEXANEDIOL, CAPRYLYL GLYCOL.


RECOMMENDED USE:
Moisten hands and face. Squeeze a generous amount of cream into palm.
Rub palms together and then gently massage foam in a circular motion over the entire face. Rinse thoroughly with warm water. Pat dry. Repeat if necessary.
Share
View full details